Many Muslim parents and others live stressful life all the time. He has duties towards work as well as towards his family in a country where the most valuable thing is time, so there is no time to read the Quran in Arabic. They find themselves barely able to perform their prayers and nothing else. Then the question begins about The reason they feel apathy and weak faith!!
Why is it important to learn to read the Qur'an?
Although I know that you do not need anyone to answer this question and that you have instead of reason 10 to learn the Quran, but the reminder benefits the believers.
* You will find comfort and reassurance in its recitation
* It will be the key to making your life better as well as your hereafter
* It will help you educate your children and set an example for them
* Your faith will increase and you will be closer to ِAllah
where do I start :
There is a common belief that learning the Qur'an takes a lot of time and effort, and I can tell you after all these years of teaching the Holy Qur'an that this is never true.
With َQuran Planet, learning how to read Quran in Arabic has become easy for the old, the young, the full-time, and the busy. I even tell you that after the first lesson, you will be surprised by the simplicity of the matter.
And I can give you a simple example of one of our best students, "Hajj Asaad," who is nearly sixty years old, and despite his age and his tight time due to work, and although he does not speak Arabic at all, he finished learning the recitation of the Noble Qur'an and is close to completing the Tajweed lessons as well.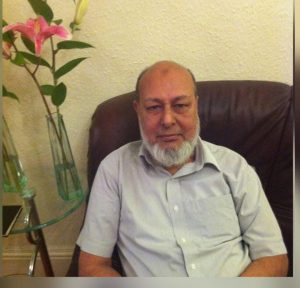 Let's remove the barrier:
Parents have full schedules! It seems impossible with the presence of household chores, mothers in particular will not find time easily.
One of them told me one day "The only time I have is at night" I told her we have teachers available all day, then another told me "I'm going to be tired I won't learn" and I told him that's what you think, you will learn and it will be easy, your teacher will be very understanding and enthusiastic and eager to teach you ِAllah words, even if you can only save 15 minutes, it will be good
With online learning, you will remove other barriers that prevent most people from learning to read Quran in Arabic:
You don't need to get out of the house, you can adjust the schedule whenever you like, and you can always find a teacher available no matter how early or late at night
Keep your kids busy with an activity, or play an Islamic animated video for 15-20 minutes while you are in your class. Having a classroom in your home removes many barriers. Don't worry about getting ready, or hiring a babysitter
Or try to take the kids with you somewhere.
you can read too " How to start online Quran learning? | 3 simple steps"
1. Save Money
With gas prices rising, people are thinking twice about where to go. You don't need to spend more on gas (or a babysitter) by learning online. You don't have to hire a professional teacher to come just for you or for you to go to them. It's not very expensive.
2. Flexibility
Choose the time that suits you, select the days that suit you on weekends or other days, and you can always adjust the schedule, there is no specific number of weekly lessons, choose everything as it suits you
3. Qualified teacher
You will not have to worry about how to get a qualified teacher, because we make every effort to choose the teacher, we choose the best from the best, from Al-Azhar graduates and those who have an Ijaza.
As an online Quran learning platform, we find it sad to see mothers and fathers ignoring their needs and desires to learn to read Quran in Arabic. Even though they really want to, they don't start because they see it as too far-fetched. We want you to tell you in all honesty that this is a mistake! Satan may try to convince you that learning the Qur'an requires a lot of work. Or it takes too long. or is expensive. it's not!
Try one or two free lessons with us; you have nothing to lose. Ask as many questions as you want and test first hand how easy the process is. As I told you, you will be surprised.
Every Muslim deserves a good chance to learn Quran, it is not selfish. Your example in learning the Qur'an is an example for your children. Every time you sit with the Quran, your children are watching you. Every time you make Quran reading a priority, your kids will too!
Be your best self, so your kids will be at their best too, in shaa Allah
Asslam Alykum