Online Quran learning, have you ever heard about this?! have you ever thought about learning the Noble Qur'an with rulings and interpretation? Of course,

the idea comes to you a lot, but you quickly retract it, perhaps because of your constant preoccupation, and the lack of enough time to follow the places and dates of the lessons of the Qur'an, or perhaps this is due to your keenness not to mix with other people in light of the spread of the Corona pandemic, but now everything is available in the world of the Internet.
Online Quran learning has become one of the easiest things, so you can find teachers for all the sciences that you or one of your children want to learn, and of course, this applies to the Holy Qur'an as well, where you can receive and follow educational lessons from anywhere and at the time you want, and this is what We will explain it to you in detail in the following points.
Why do I start online Quran learning?
Learning via the Internet has become very easy today, as we rarely find a home without the Internet,
so it has become easy for any person, regardless of his age, circumstances, or level of education, to learn the Holy Qur'an, and to choose who will teach it. The teacher is an integral part of the factor The success of the experiment, Therefore,
Quran planet allows you to choose your teacher completely freely, and it also allows you to change the teacher in order to follow your lessons with passion, and in order to learn the Noble Qur'an online, you must do the following steps:
First, choose a school!
There are many schools for teaching the Noble Qur'an online, but you must choose the school carefully after reviewing the opinions of those who preceded you and joined the school, and we recommend Quranplanet School for you because it is characterized by:
· Male and female qualified teacher
In Quran Planet, we choose the best male and female tutors who graduated from Al Azhar University, are native speakers of the Arabic language, have years of experience teaching online, and are proficient in speaking English.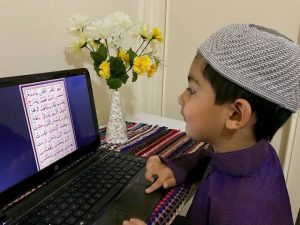 · Educational Games
We use modern and more interactive methods to facilitate understanding for adults and children by using games specially equipped for study, simplified explanation videos, and illustrative slides for lessons.
· Curricula for non-Arabic speakers
In teaching Arabic, we have relied on the best curriculum designed specifically for non-Arabic speakers, which has proved effective over the past 20 years.
· Instilling Islamic values in Kids
One of our top priorities in Quran Planet is linking Quranic lessons and stories with Islamic values to apply them in the student's practical life.
· Competitions and certificates for students
We motivate our students through our certificates, prizes, competitions, and monthly Quizzes where we help them achieve their goals.
you can Try one of these exams
· Affordable fees
we offer competitive pricing plans to give more Muslims the opportunity to learn We provide cheaper group classes for those who cannot afford 1 to 1 classes.
And all you have to do to study at Quranplanet School is to follow these simple steps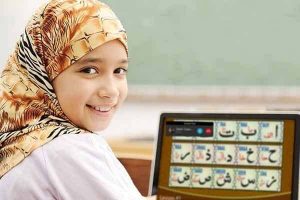 Secondly, register for the study online
When you register to study online, Quranplanet  School offers you two trial lectures completely free of charge, where the experimental lectures are completely simulating real lectures, and they are conducted through the Zoom program or via Skype, and all you have to do to attend the lectures is the following:-
Enter your name and phone number when registering.from here

Choose the course you want to attend online.

Choose your teacher Male or Female.

Choose and confirm the appropriate date for you (so that one of the supervisors can attend and follow the lesson)


Attending free trial lessons
After that, we are pleased that you send us your feedback and opinion, then we choose the appropriate package for you together, and finally pay the subscription and confirm it, and we have prepared packages and offers suitable for everyone so that the teaching of the Noble Qur'an becomes available to everyone anywhere and at all times, as well as we have put in your hand's various educational courses Suitable for all ages and levels
Common questions
What about site privacy?

Our site has a high degree of protection to ensure the privacy of subscribers and the protection of their data, and you can view the site's privacy policy via this link.
How can I follow the lessons?
Lessons can be followed through Skype, and if the participant does not have it, he can join the course through the Zoom program.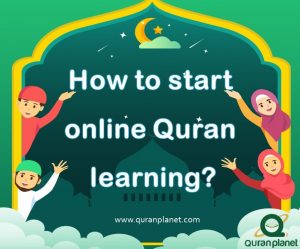 What happens if I am dissatisfied with my teacher?
In the event that you are not satisfied with the teacher, all you have to do is just tell us, so that we can change the teacher for you immediately because all our concern is to encourage you to come and learn the Noble Qur'an.
Do I have to pay once I sign up for the site?
No, the site offers two trial lectures completely free of charge, in order to give the subscriber complete freedom to continue receiving lessons with the paid subscription or not, and for this you will find the trial lectures as a realistic simulation of the paid course.
In conclusion,
we hope that we have been successful in presenting the features of our Quranplanet website, and we have explained to you the steps how to subscribe to the site to receive the lessons of the Holy Qur'an, and that is our belief in the necessity of every Muslim to learn the Holy Qur'an and understand it correctly, and we ask God Almighty to inspire us to be right always and forever to be of help to every Muslim.